Ferrari Silicon Valley invites you to join the exclusive
Limited Edition Corso Pilota
held at the prestigious
Mugello Circuit
on
July 30-31 2014
.
Hurry up! Entry deadline May 29, 2014*

The Mugello Circuit, with its peculiar fast and demanding track configuration that winds through the splendid setting of the Tuscan Hills, is considered an extraordinary and unique racetrack capable of offering the course a superior technical level.
Thanks to the technological support of video acquisition devices and on-board telemetry used by the Ferrari trainers, the course program is structured to allow the participants to improve their driving style by progressively increasing performance. The driving experience is completed with several skills tested both on the track and in an equipped dynamic area that reward driving technique associated with speed in the strictest sense of the word.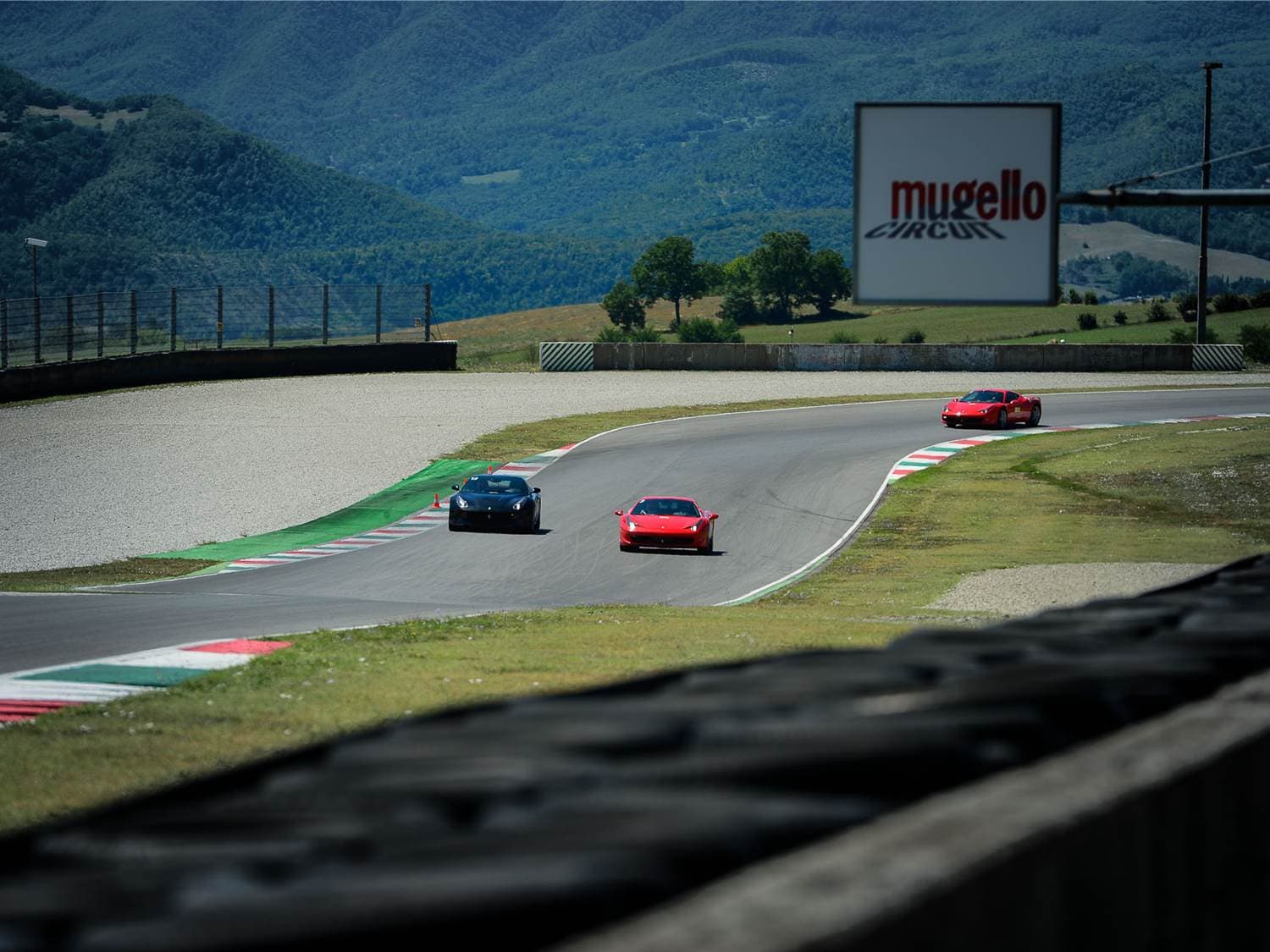 Limited Edition Corso Pilota Details

Location Florence
Circuit Mugello
Date 30-31 July 2014
Number of courses 1 (the course lasts two days)
Cars 6 458 Italia, 4 F12berlinetta and three 458 Speciale
Participants 24 (four groups of six each)
Fees (VAT excluded) Euro 14,700 per participant, Euro 1,600 per companion
Accommodation Four Seasons Hotel, Borgo Pinti 99 | 50121 Firenze
Course Outline
Day 1
(evening before course commences)
6:00pm Arrival at the Hotel and check-in for course
7:00pm Course briefing
8:00pm Cocktails and dinner at the Hotel restaurant
Day 2
8:00am After breakfast, departure for the Mugello Circuit by bus
8:45am Welcome by staff and driving theory lecture
9:15am Initial track driving session
10:10am Beginning of the specific sports driving course
12:30am Lunch at the track and group photo
1:30pm Specific sports driving course
4:00pm Track driving session
5:15pm Return to Hotel
8:30pm Evening meal at Enoteca Pinchiorri, Florence
Day 3
8:00am After breakfast, departure for the Mugello Circuit by bus
8:45am Driving theory lecture
9:15am Beginning of the specific sports driving course
12:45am Lunch at the track
1:45pm Specific sports driving course
3:00pm Final track driving session
4:30pm Hot laps with drivers-instructors behind the wheel
5:00pm Track driving session in customers? own Ferraris
5:15pm Closing ceremony, departure from the track
Companion Activities
All companions will have the opportunity to participate to a dedicated program including the following activities :
Florence City Tour
Spa Treatment in the hotel
Cooking lesson in the hotel
TO RSVP and request additional information:

For subscriptions:
www.ferrari.com
For info: valeria.biancani@ferrari.com
Entry deadline May 29, 2014*
*The course will be definitively confirmed if the minimum number of participants will be reached