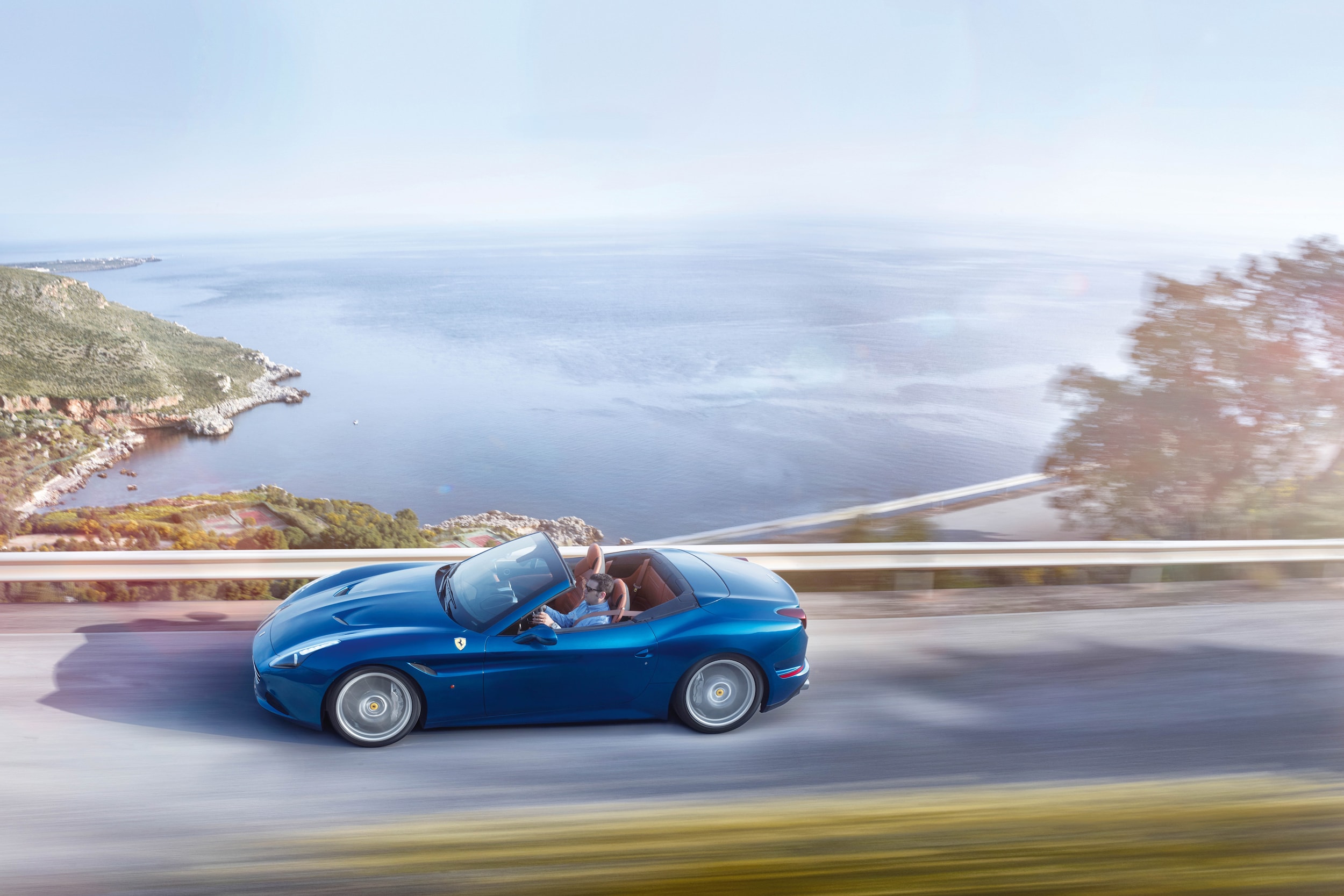 Voted 2015 Best of the Best by Robb Report, the Ferrari California T has been the spotlight for many
press accolades
this year.
The California T is the first Ferrari road car powered by a turbocharged engine since the F40: a car with exceptional elegance, born with a spirit to race that evokes exclusivity, master craftsmanship and everyday driving.
As Haute Living defines, California T is a Topless perfection: with the new 552 horsepower Turbo V8 engine, retractable hardtop, and the capability of accelerating o to 62 mph in 3.6 seconds, the new 2015Ferrari California T is all you could ask for in an Italian sportscar. It is the finest, most driver-friendly GT in its generation of grandly touring automobiles.
The idea behind the "T" is simple and brilliant, as Road and Track writes: delivering the high revving character of a naturally inspired Ferrari engine in lower gears for twisty-road fun, and the big-hearted torque of a turbo motor for relaxed freeway driving.
To learn more about the California T or to schedule your test drive, please contact your Ferrari Silicon Valley Sales Team at 650-261-6000 or sales@ferrarisiliconvalley.com