1st Annual L.A. Summer Concours
1st Annual L.A. Summer Concours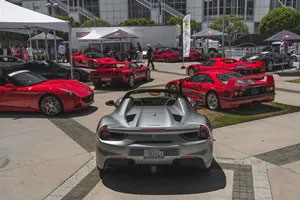 On June 4th, L.A. Summer Concours (LASC) hosted its first automotive event at Gilbert Lindsay Plaza in downtown Los Angeles. As the sun rose on the cool Saturday morning, attendees were treated to an incredible juxtaposition of the world's rarest automobiles, paired with the ultimate urban backdrop of DTLA and the Staples Center.

LASC provided an intimate and relaxed experience for attendees to get hands-on with the latest exotic cars from Ferrari Beverly Hills, Sage Auto Group, Lamborghini and McLaren Newport Beach, Fast Cars LTD; along with collector cars such as the Ferrari 288 GTO, F40, F50, La Ferrari, Ford GT, to exceptional Alfa Romeo's like the 1921 G1, Giulietta SV Alleggerita, Lotus Le Mans race car, Porsche 918, 300SL, Toyota 2000 GT, and many more.

Ferrari Beverly Hills hosted clients in a contemporary chic lounge, designed by Micheal Lin Interiors, with furniture from Camerich LA. A gentleman's perfect space, the scene was set with a minimalistic décor, outlined by a Fuji white F12 TDF and the 1 of 6 Sergio.

Our showcased vehicles included an incredible line-up of prancing horses, from the Classic F50, F40, 288GTO, 575 and Testarossa, through the Turbo charged Hard Top Convertible 488 Spider and California T Handling Speciale, to the Supercars La Ferrari, F12 TDF and the Sergio.

Missed the event? Get a glimpse at Ferrari Beverly Hills You Tube Channel , and browse our complete gallery here.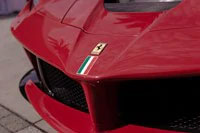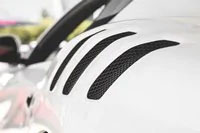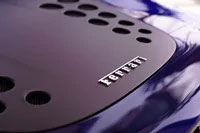 About Michael Lin Interiors
Michael Lin Interiors are known for an artful blend of inspiration including both contemporary & classically modern style that reflects an eclectic influence and a wabi sabi aesthetic. With clients including Hermes, Esquire Magazine, The W Hotel, and many more, Michael Lin Interiors have developed an international reputation for their distinct, chic spaces.
In 2013, along with partner Stephen Bianchi, Michael Lin opened a Camerich showroom in Los Angeles. Having been admirers of and using the collection in a wide variety of design projects, Michael and Stephen collaborated with the brand to create a Camerich showroom that is unique and the only one of its kind worldwide.