2016 Concorso Ferrari in Old Town Pasadena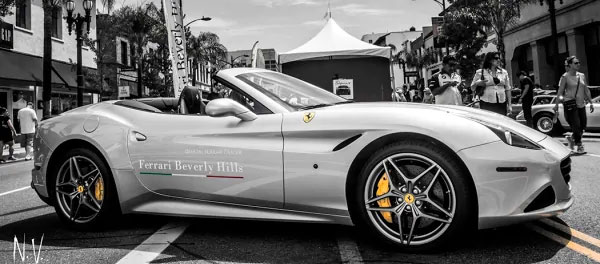 On Sunday, April 25, 2016 – Ferrari Club of America Southwest Region
(FCA SW) entertained crowds of enthusiasts on three blocks in Old
Pasadena with over 140 vintage & late model Ferraris, Ferrari
centric memorabilia and generous sponsor displays. Concorso Ferrari, an
FCA SW signature annual event, once again hosted an excellent show. Colorado
Boulevard in Old Pasadena from Pasadena Avenue to Raymond Avenue
displayed Ferrari rare collector cars, supercars and late model road
& race cars. Highlights included a 1956 Ferrari 410 Superamerica,
the well-appointed grand touring car with impressive performance; a
fabulous assortment of 250s, including a 1960 250 GT PF Coupe and the
1961 250 GT SWB SEFAC comp car; the always exceptional 288 GTO, F40,
Enzo & La Ferrari Supercars; and of course many spectacular late
models, including the F430s, 599 GTBs, 458s and F12 Berlinettas. Ferraris
from 2005 and earlier were judged in the Ferrari exclusive concours.
All vehicles were judged following FCA National guidelines IAC/PFA
(International Advisory Council for the Preservation of Ferrari
Automobiles) and awards were presented in (10) classes, 'Best In Show,'
and 'Best Car on the Street.' The 'Best In Show' award was presented to
Ron Hein for his excellent 1962 250 SWB, #3963GT and the 'Best Car on
the Street' award went to Bill Ceno for his impressive 1985 288 GTO,
#56767.
Mattioli Automotive Group Southern California, including Ferrari Beverly Hills, Ferrari Los Angeles and Ferrari South Bay was excited to be a part of the annual Ferrari Extravaganza! We
welcomed our clients to relax and cool off in our VIP lounge
overlooking all the action on Colorado, browse genuine Ferrari
merchandise in our pop-up Ferrari boutique, and take home a souvenir
from the on-site complimentary photo booth.

Immerge yourself in the Ferrari Extravaganza and watch the official video here.For more photos from the event click here.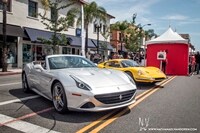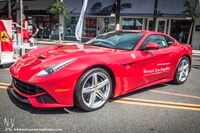 Photo Credit: Nathanael VanDoren Photography