Save the Date and Join Ferrari Silicon Valley at Concorso Italiano – August 17th, 2019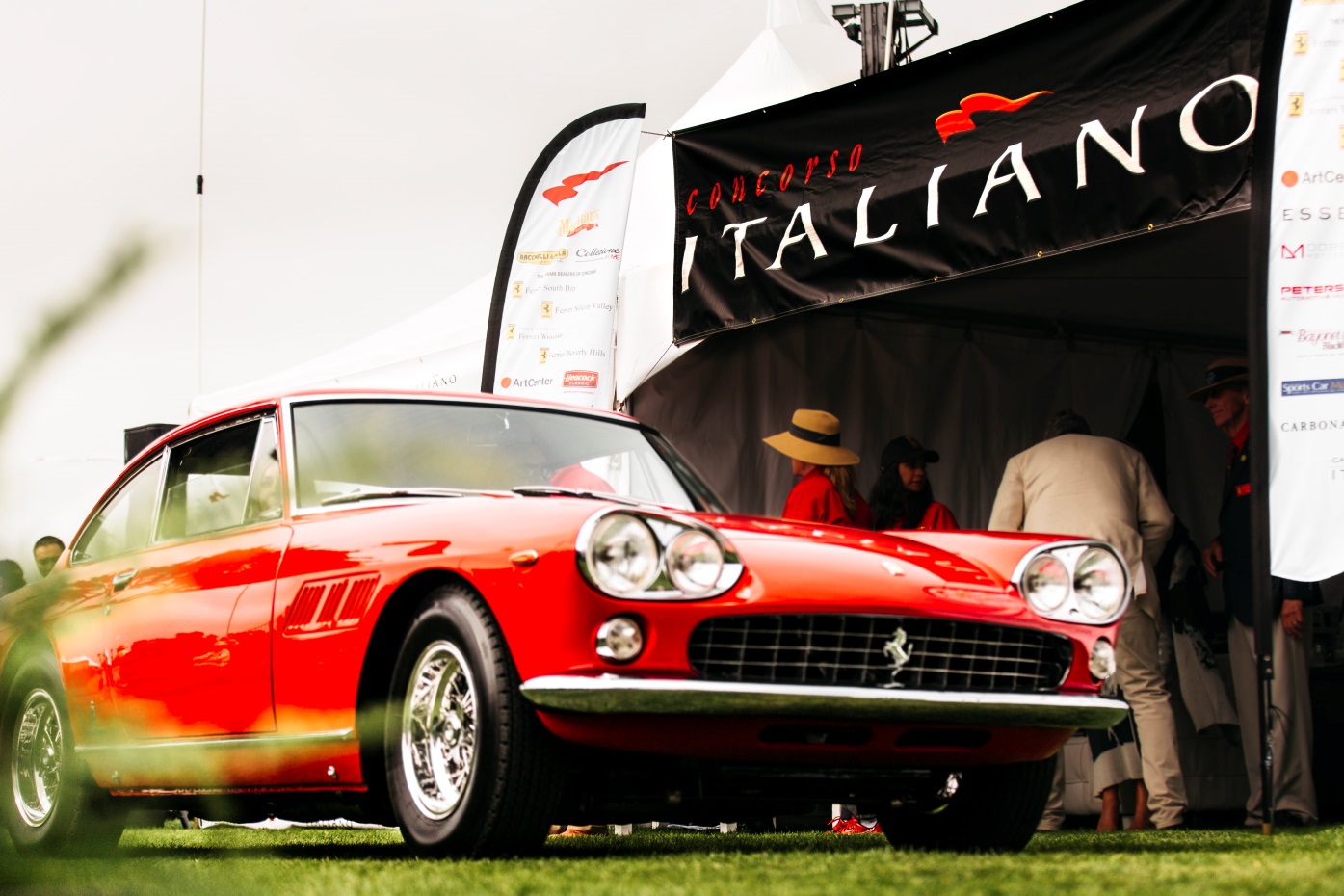 Concorso Italiano Saturday, August 17, 2018

9:30AM to 5PM

Black Horse Golf Course
1 McClure Way

Seaside, CA 93955


Join Ferrari Silicon Valley and Mattioli Auto Group as we present Ferrari's at the 2019 Concorso Italiano in Monterey Bay, CA.
Ferrari Silicon Valley and Mattioli Automotive Group will be hosting a Ferrari VIP Hospitality exclusively area dedicated to our Ferrari Clients and friends. With a special feature to Ferrari Classiche, this year Mattioli Automotive Group Ferrari VIP Hospitality will be a great opportunity to meet and mingle with fellows Ferrari collectors and Ferrari Classiche afecionados.
Concorso Italiano brings together diverse and significant collections of Italian Cars and rarely seen Ferrari's to the slopes of the well know Black Horse Golf Course. It is the world's largest luxury and exotic Italian car show, showcasing musical performances, and on-stage interviews with legendary automotive collectors and industry notables.
Use Promo Code: MAG2019 when purchasing spectator tickets and receive friends & family pricing reserved to Mattioli Automotive Group.
Once your registration has been completed, please feel free to reach out to us [email protected] to RSVP to Ferrari Silicon Valley's exclusive hospitality area.